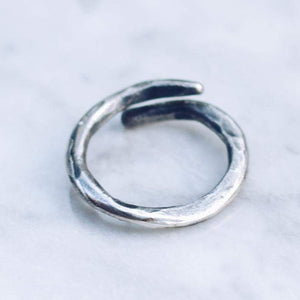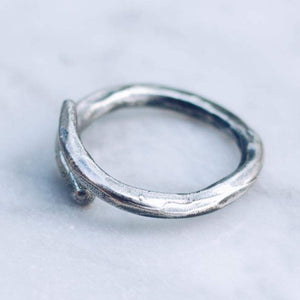 Great simple, yet fun/irreverent casual ring
I love the simple, casual, youthful nature of this ring. I purchased it in silver and in brass. I love this company and respect it. Beautiful designs and great craftsmanship. Nothing feels "cheap". I have several pieces and hope to have the privilege of owning more. BTW, I'm 62 yo and find that these modern, abstract designs pair nicely with other more conservative accessories such as formal watches.
AMAZING. WILL BUY AGAIN
I was in Bali on holiday and was not able to get a souvenir, Jesus' hand crafted works are stunning, and will remind me of my trip every-time i wear it. I wear these rings almost everyday, they are essential to my looks and help me elevate any outfit. Compliments for dayyys! Jesus, you're are ROCKSTAR. Will shop again.
Deep Water Ring

Delighted with quality, communication, speed. Highly recommended!!

?