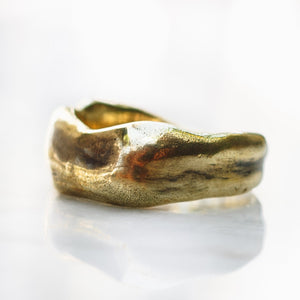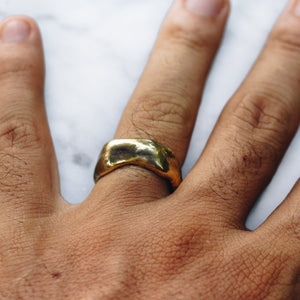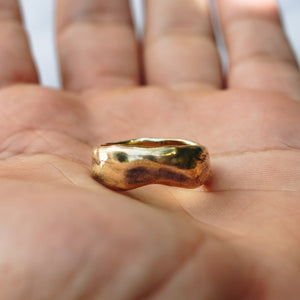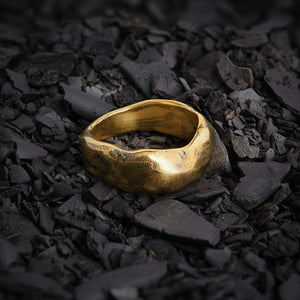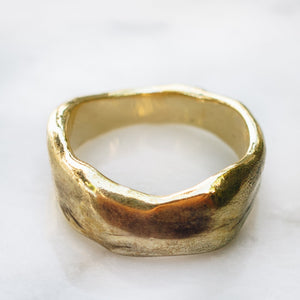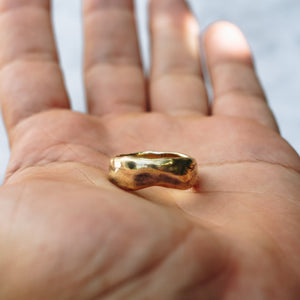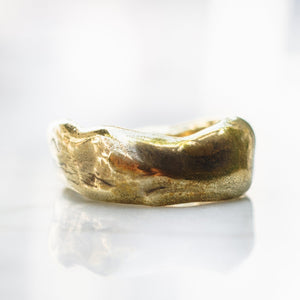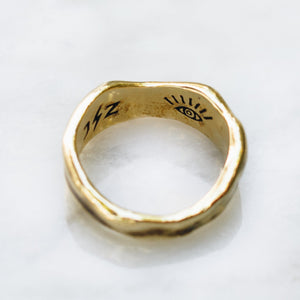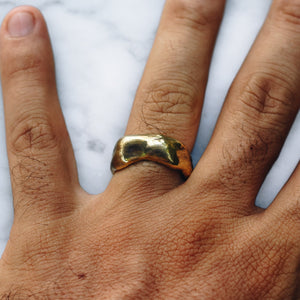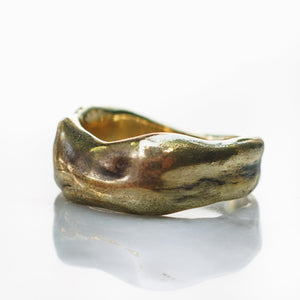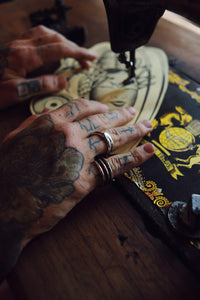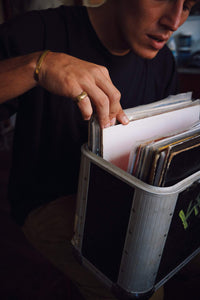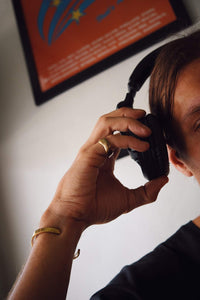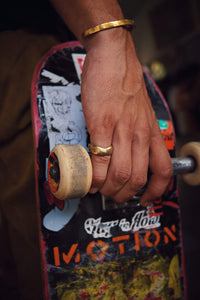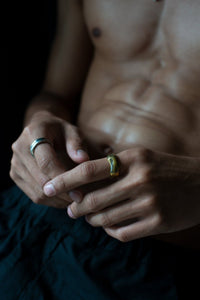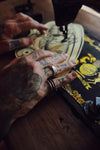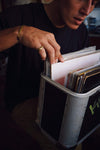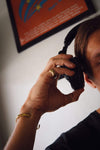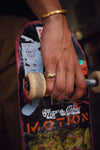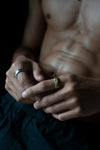 Ring size is slidely smaller than expected
Bought 2 rings of different design with the same sizing for my pinky, but this ring I received seems to be slidely smaller than the other and doesn't fit on the same finger. Since it is tighter, it fits better as a phalange ring on my ring finger instead. Design looks good and the texture is really nice to touch.
My New Favorite Ring
The look of the ring was very unique.When I ordered I even got a check in email just to be sure of the size...I have a large hand.
The ring arrived sooner than expected and I have not taken it off since.
You wont regret picking something up from this site.
Stunning

My husband love his ring. It does at times change the color on his skin depending on pH. He loves it!

Very nice!

The ring looks exactly as it does on the website, is very comfortable and I love the way it looks. Reasonable delivery time and quick courteous response from customer service when I had a question. It does discolour the skin a bit but it's brass so I knew that could happen, and it seems to have lessened the longer I wear it. Overall I'm really happy and I'm glad I bought it.

?