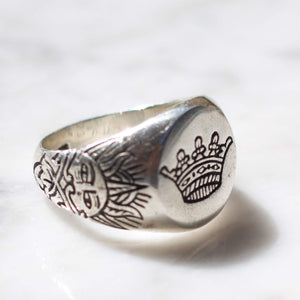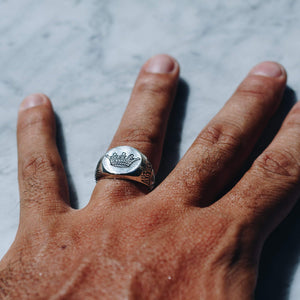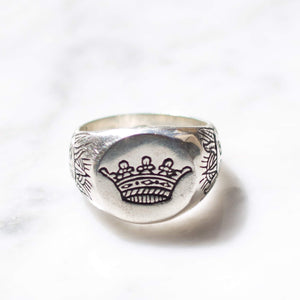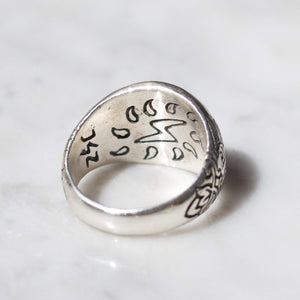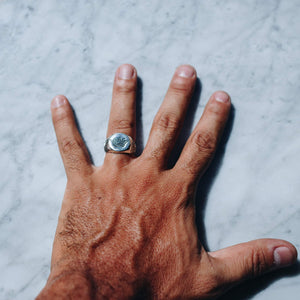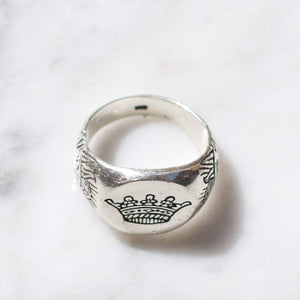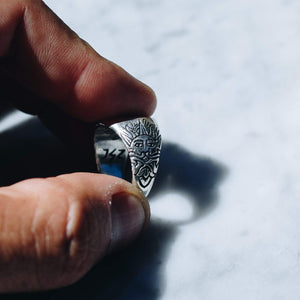 Really cool ring!
I love this ring! I love all the details and the fit is perfect.
Love!
I love my new ring - it reminds me every day of Bali. Great service and communication with Jewelry Lab the whole way through. The ring is stunning, nice and weighty so it feels lovely on my finger. Perfectly sized. Best!
Lovely piece of jewellery

I gave this piece to my partner and we're both really thrilled with it. Lovely piece, thanks so much.

Image

The image was soft in one area with a loss of depth and the image disappeared at the top. But I still love it.

SUN & CROWN RING | 925 STERLING SILVER

?